Lucy (ルーシー) is a character from Red Ash: Magicicada.[1]
As member of the Nano-race, she wields an electromagnetic ability.
Refereed to as a partner of Tyger and Beck until one year before the events of Red Ash: Gearworld,
She was taken away for decommission after a malfunction of her nano-machines.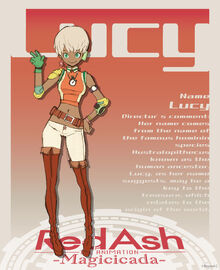 References
Edit